Afzalkhan.org is a Top Digital Marketing Company on Neilsberg!
We're a close team of Digital Marketing Strategists, SEO Consultants, E-commerce SEO Optimization & Social Media Marketing Experts, Graphic Designers & Web Developers who work together to create beautiful, engaging digital experiences.
We help startups, large, medium and enterprise level companies from all over the world materialize their ideas into great success online! We tackle business problems with intelligence. We use cutting-edge tech and cutting-edge thinking to bring BRANDs to life online & direct consumer behavior..
We are proud to announce we are featured as one of the Best Digital Marketing Companies in Bhopal on Neilsberg's platform.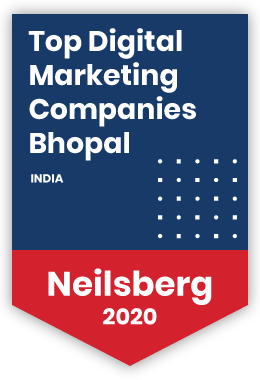 Neilsberg is a global market research and advisory firm providing information, advice and tools for decision makers in forward thinking business across the world. Neilsberg Awards seeks to honour companies across the world, which has gone above and beyond for their clients.
Our recognition stems from our excellent reputation in the industry and constant dedication to serving our client's requirements.
A special thank you to Neilsberg for this recognition and to our wonderful clients for choosing to work with Afzalkhan.org – Bhopal Based Best Digital Marketing & SEO Company serving Clients from USA, UK, UAE Europe, Saudi Arabia, Egypt, Australia, Italy Germany, Japan, Singapore, New Zealand and worldwide global clients.
Afzal Khan is an Internationally known Digital Marketing Consultant & Certified SEO Expert from Bhopal, India offering Search Engine Optimization [SEO], Local SEO, E-commerce SEO, SEM [Paid Marketing: Google Adwords, Facebook Business], Social Media, Website Design & Web Development & 365 Degree Digital Marketing services to Small, Medium & Large size business.
AfzalKhan.Org also provides on-going regular SEO training, Social Media & Digital Marketing Training to Corporate Employees, College Students & Individual Professionals who want to build their career in Digital Marketing Industry. Get in touch with Afzal Khan today!