Honorable Prime Minister of India Shri Narendra Modi had launched much awaited DIGITAL INDIA PLATFORM today!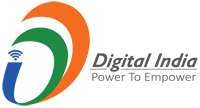 In effort to outreach interior places of India and encouraging E-governess Digital India Platform can be vital source in future to bring in transparency and convenience to all India National's.
Under this platform Govt. of India introduces DigiLocker which can be accessible by visiting https://digitallocker.gov.in/
What is DigiLocker? Dedicated personal storage space, linked to each resident's Aadhaar number. DigiLocker can be used to securely store e-documents as well as store Uniform Resource Identifier (URI) link of e-documents issued by various issuer departments. The e-Sign facility provided as part of DigiLocker system can be used to digitally sign e-document.
Introduction to DigiLocker – https://digitallocker.gov.in/Resource/Introduction_to_Digital_Locker.PDF
Here's how you will be able to digitally store your important documents through DigiLocker.
FAQ on DigiLocker – https://digitallocker.gov.in/Resource/FAQ-Digital_Locker_v0_3%20_1.pdf
Afzal Khan is an Internationally known Digital Marketing Consultant & Certified SEO Expert from Bhopal, India offering Search Engine Optimization [SEO], Local SEO, E-commerce SEO, SEM [Paid Marketing: Google Adwords, Facebook Business], Social Media, Website Design & Web Development & 365 Degree Digital Marketing services to Small, Medium & Large size business.
AfzalKhan.Org also provides on-going regular SEO training, Social Media & Digital Marketing Training to Corporate Employees, College Students & Individual Professionals who want to build their career in Digital Marketing Industry. Get in touch with Afzal Khan today!